Are you looking for Christmas gift ideas? When in doubt about what to give for a gift, a present she can use in her always a good option. From kitchen gadgets to cozy blankets, I've compiled a list of best gift ideas for the home.
There's nothing like a thoughtfully chosen gift for a family or friend. Many of us have an ongoing wish list of items we want for our home, but never buy ourselves.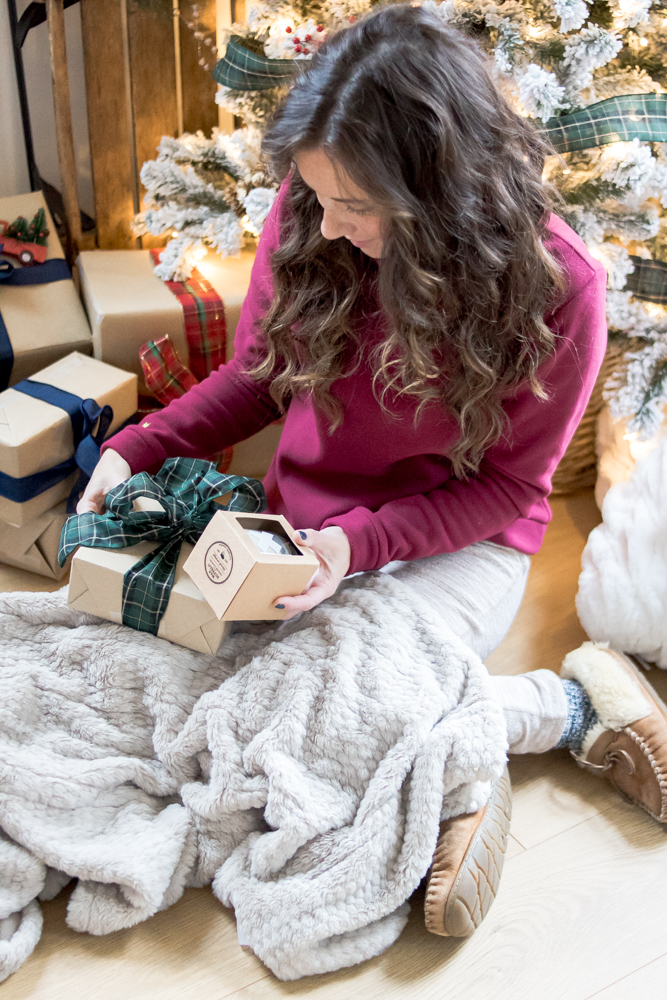 This Gift Guide with Gifts for the Home has presents I would love to receive too. Next time you're at a loved one's house, take note of their home decor style or ask for their wish list. You can never go wrong if you buy something someone wants!
Gift Ideas for the Home
Silicone Baking Mats – One of the most important gadgets for your kitchen baking needs.
Dutch Oven – Many dishes are cooked best when in a dutch oven and this one is inexpensive, beautiful, and works so well!
Diffuser – A diffuser is like a mini humidifier that releases a cool, scented mist that fills the whole room
Candle – The Wax Buffalo Pure Soy Candles smell delicious and come in the most amazing scents.
Slippers – I wear my Wicked Good Slippers every day in my house, but there are other brands at a lesser price just as cozy.
Heated Blanket by Brookstone – My whole family is obsessed with this Brookstone Heated Blanket. It's so soft, cozy, and the perfect item to have for the cold months ahead.



What better way to celebrate the holidays than with some cash to spend on gifts? Check out this incredible Giveaway below!
We're making a list and checking it twice! I've teamed up with an amazing group of bloggers to give YOU a chance to win: a $1,000 Amazon Gift Card, just in time to complete your holiday wish list!
Simply enter below by completing the rafflecopter. You'll receive one entry per completion. This giveaway is open to the U.S. and Canada only and runs until 11/20. Winner will be announced here. Good Luck!
Void where prohibited. By entering the giveaway you acknowledge that you are agreeing to complete each task, which involves following, liking and subscribing to newsletter's.
a Rafflecopter giveaway