This shop has been compensated by Collective Bias, Inc. and The Coca-Cola Company. All opinions are mine alone. #HonestKidsRecycle #CollectiveBias
Did you know that most children don't know anything about recycling? As parents, it is essential we teach our young kids to recycle as early as possible. I have been teaching my girls about ways to protect our Earth since they were born since we only have this one big beautiful planet to live on. Recycling can be a confusing topic for children though. Here are five easy ways to teach young kids to recycle.
1. Read a recycling story.
Stories have a strong influence on a child's' understanding about life and the world around them. It is easier to relate to a character or situation in a storybook and stories help us communicate important messages. Recycling can be a difficult topic to teach and discuss, but if you read a recycling story with your young kids, you have a better chance of them understanding the message. Head to the local library to borrow story books about recycling.
2. Talk about the importance of recycling learned in the book and how it relates to life.
After reading a story, talk about the lesson learned about recycling to make sure that your child understands what was read. For example – ask your child, "What will happen if we don't recycle?" "How can we recycle items in our home?" Walk around the house looking for things that can be recycled. One of the most common kid-friendly household items that is actually recyclable is a juice pouch, like theHonest Kids® juice pouches my daughter loves so much. Reinforce the idea that if we recycle our juice pouches, we make less trash to put in landfills around our planet.
Hover over this photo below to buy Honest Kids® juice pouches.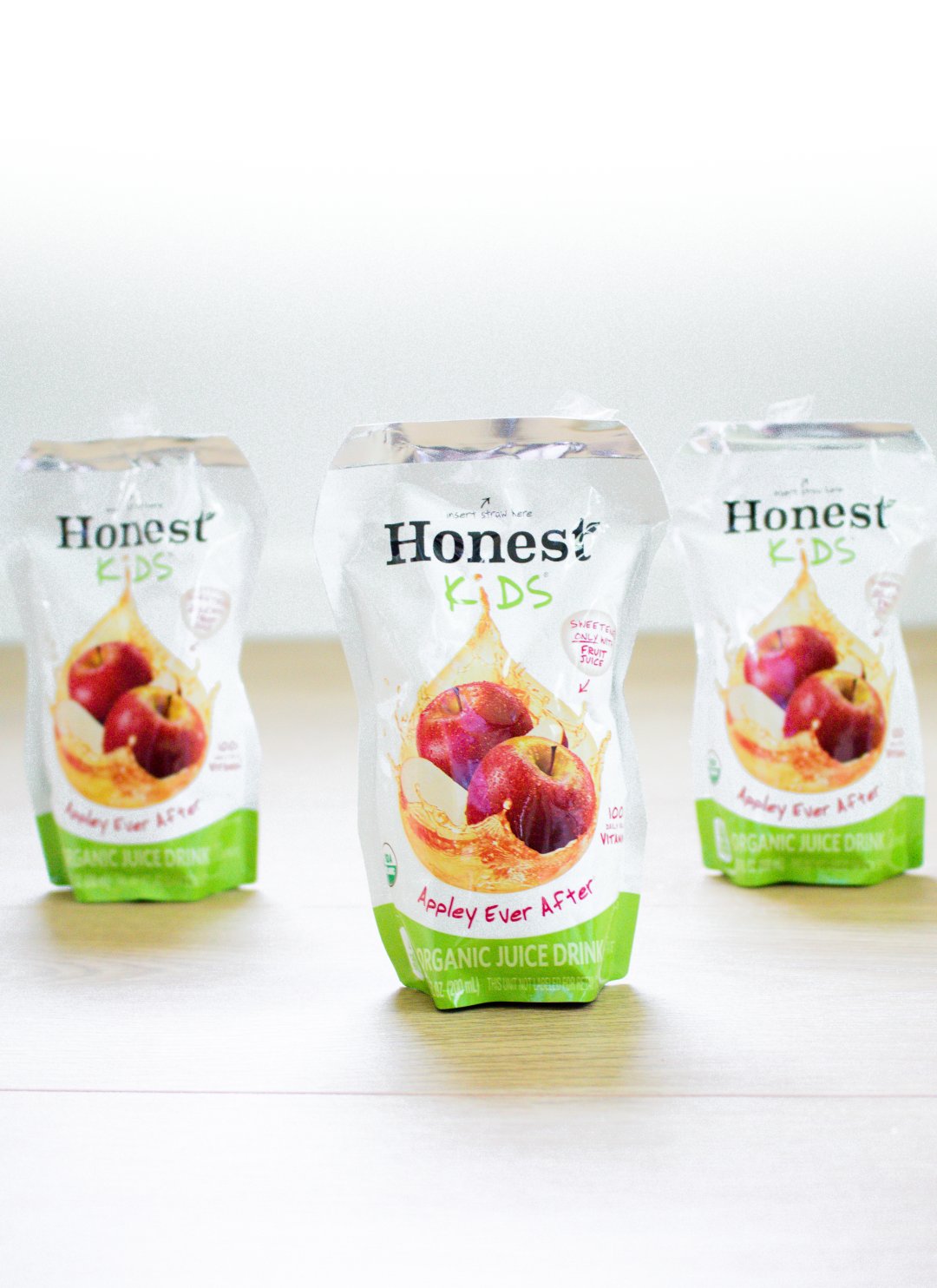 3. Make a list of reasons you should recycle.
Since my children were little, we've taught them to care about our Earth – we only have one big planet to live on right? Littering is a forbidden act (Timeouts ensue) since litter harms the land and animals. Recycling is one way to ensure that our land and animals stay safe, as well as cutting back on pollution.
4. Decorate a small recycling bin.
Make recycling easier for your child! Together, decorate a small container so they feel like they have their own special recycling bin. The big blue recycling bin in the garage might be intimidating for some young children, but a personalized basket is easy and fun to use.
5. Encourage recycling every day with a reminder note in your child's lunchbox!
My daughter loves Honest Kids® juice pouches (especially the Appley Ever After flavor) and I send one to school in her lunchbox daily. I write a reminder note for her to bring the pouch home so we can recycle it together.
Recycling empty pouches is so easy to do (and free!) with Walmart and Honest Kids®. Honest Kids® juice pouches are sold in a multipack box at Walmart in the juice aisle.
Just collect all of your empty Honest Kids® juice pouches, place them in an empty Honest Kids® multipack box, seal it, then attach a shipping label (download here). This recycling program is so great because not only does it help our planet, but it also creates positive behavior with long lasting positive effects by getting children and their parents into a recycling routine early on.
Honest Kids® is a good brand, doing good things for good people. And our planet. Start them young and teach your children how to save our planet – recycle recycle recycle!